Our cleaning crews at Great Lakes want you to have one day you can relax.
There's nothing like opening the door to your home after the Great Lakes cleaning crew has done the house cleaning for you. That inviting aroma makes you realize that your entire house was completely clean while you were out taking care of other things in your life. We manage all the details, so you don't have to!
Our cleaning service team is located just west of Erie, Pa., in Lake City, Pennsylvania, We are not a franchise operation, we are local people offering house cleaning services to our neighbors. Our many years of experience has taught us that every home is as unique as the people living there. We at Great Lakes can then give you a free walk through estimate based on your expectation and budget. Over time with our experience and expertise, we had known and started to be connected to companies that offers house renovations and materials in any of these. If you wish to renovate your home and have our services as clean up, we can arrange that meeting for you. We take all matters of work around the house from flooring and carpet installation to mattress and linens renovation exclusively outsourced from Utah to the roofs and pathway cleaning locally, we can do it all.

Individualize Cleaning Services customized to fit your lifestyle.
We are not a fly by night cleaning service. We are dedicated to give the best service. Reliable with fair prices. Your satisfaction is our number one priority.
If you're ready to hand over your housework to a professional team, we will create healthy, fresh living space you and your family deserve. Call or email Great Lakes today for a free estimate or to schedule your first appointment

We are Pet friendly People.
Whether you're looking for a house keeper for a one time clean-up job, an apartment cleaning service, pressure cleaning services, kitchen cleaning service, bathroom cleaning service, basement cleaning service, carpet cleaning, clean out services, executive cleaning services, all floors cleaning, industrial cleaning services, kosher cleaning services, or general house cleaning services, Great Lakes Cleaning has your back.
Dependable Cleaning Services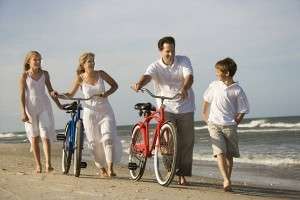 Worry-free service you can count on time and time again. One thing done completely the way you want it to be done, we guarantee it.
Let Great Lakes Cleaning take over and cross a nasty chore off your to-do list.
Enjoy coming home to a home that has been cleaned by professionals. Professionals that enjoy cleaning, take great satisfaction in a job well done. We love making our customers happy.
Our cleaning services are thorough, consistent and customized. If you want us to skip a certain room, we do it. If you want a special service, just let us know. If you want to change your cleaning routine, simply let us know. We'll take care of it.
Your protection is our top priority. We understand that your home is one of your most valuable possessions. We treat it that way, by handling your home, your key and your belongings as carefully as if they were our own. When you invite us into your home you can be completely confident of your decision
.
Check out our policies so you would be more assured of our services.
Areas We Service:
Albion
Cambridge Springs
Conneaut, OH
Conneaut Lake, PA
Corry
Cranesville
East Springfield
Edinboro
Erie
Fairview
Girard
Harborcreek
Utah
Kingsville, OH
Lake City
McKean
Meadville
North East
North Springfield
Ripley, NY
Sagertown
Springboro
Union City
Waterford
Wattsburg
West Springfield
We Can Provide:
Weekly cleaning

Bi-weekly cleaning

Monthly cleaning

One-time service